News & Events
We are open for 2021 registrations , email us at info@artdubai.com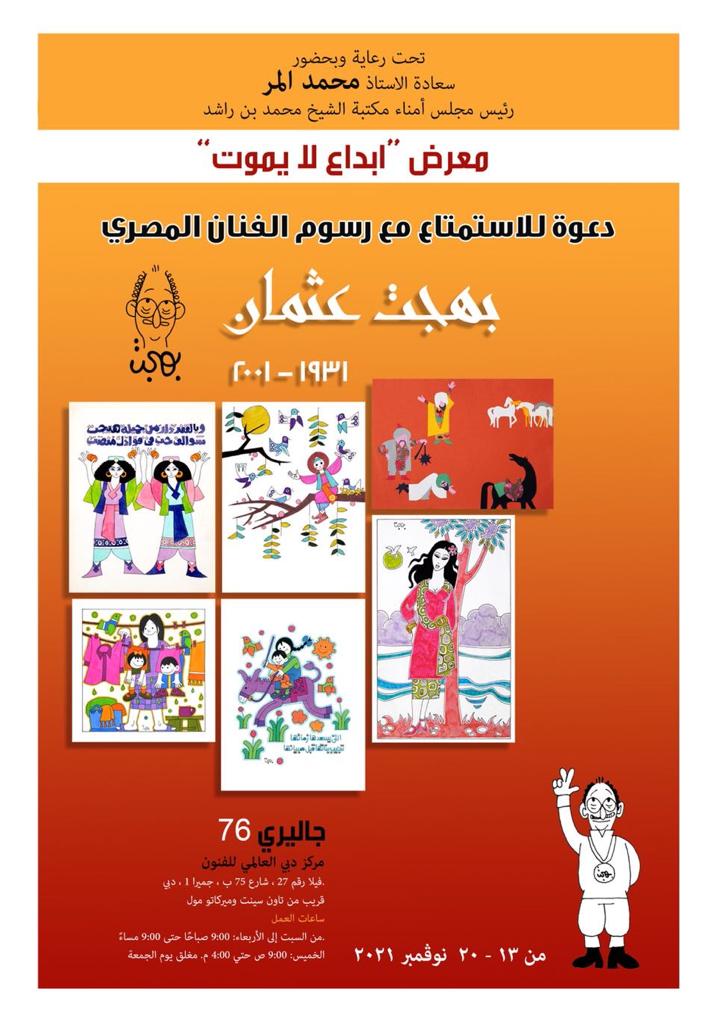 Biography of Bahgat Osman (1931 – 2001)
The artist Bahgat Osman was born in Egypt. At a young age, he was recognised as a talented young artist. He enrolled at the School of Fine Arts in Cairo, where he specialised in sculpting and graduated in 1954. After graduation, Bahgat worked as an art teacher, followed by a career as a caricature artist at the El-Masaa newspaper. He also published his work in numerous popular magazines between the late 1950' and 60's. He sincerely believed in caricature art as a powerful way to narrate contemporary socio-political concerns. He deliberately directed his efforts to young children, confident that they will lead the way towards the future. He published a book, The Charter of the Child's Rights, in collaboration with UNICEF. Besides his trust in the young generation, he was also a strong supporter of gender equality and in 2000 he published another book with UNICEF, Women's Rights in Oman. Bahgat displayed an empathy with women and a strong belief in the young generation in the art that he exhibited across the Middle East.
Bahgat received several awards across the Middle East and in Tunisia, Algeria and Germany. Highlights were the first prize for children's book illustrations in 2001 and in 2002 the Children Literature Award, both in Egypt
The exhibition will be under the patronage and in the presence of His Excellency Mr Mohammad Al-Murr, Chairman of Trustees of Sheik Mohammad bin Rashid Library.