Gallery 76
'Our purpose is to offer student, amateur and professional artists an affordable, accessible, well managed and renown public exhibition space to showcase their talents.'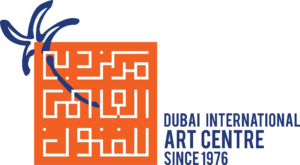 Gallery 76 is the oldest public art gallery in the UAE and occupies a special place in the history of Dubai's thriving art scene. Gallery 76 plays a key role at DIAC in facilitating 'Art for all'.
The Gallery is housed in the Center and benefits from the Center's considerable footfall of students, artists and art appreciative public alike. The gallery is occupied with solo, shared and group exhibitions year round and bookings are required at least 6-12 months in advance. Gallery 76 has a floor area of 65 m2, wall space for 25-40 paintings (depending on size) and an adjustable illumination system.
Gallery 76 hosts a broad range of exhibits from established and renowned artists to the Center's own students. It therefore plays a key role in starting and nourishing artistic careers and offering art for all.
Gallery76 has hosted high profile solo exhibitions by Amira Hanna, Mi Jong Yoo, Susan Kim, Mostafa Mehdizadeh, Jan Edwards, Omayma Soubra, Corbett Miteff Tauseef Al Mulla, Wafa Khazander, Carrie Robertson Wright, Nelda Gilliam, Ossacip Olbap (in retrospect), and Alan Meyburgh.
Gallery Timings:
Saturday: 9:00am-9:00pm
Monday – Thursday: 9:00am-9:00pm
Friday: 9:00am – 4:00pm
Sunday: Closed


Exhibit at Gallery 76
Should you be interested in exhibiting at Gallery 76 please contact:
The Gallery Director
Gallery 76
Dubai International Art Centre
The Gallery Director can be contacted through the contact details on the Contact us page.
All applications should include examples of the works to be exhibited and a brief introduction to the artist(s).